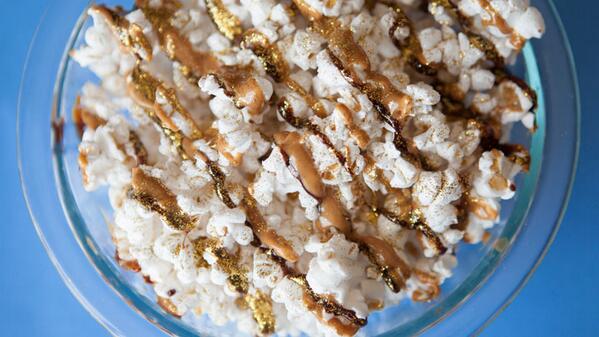 SOURCE: Cosmopolitan
I recently came across an article via Cosmopolitan taking about one of my favourite past time snack POPCORN. And if I may add in my household we are all fans of the Marks and Spencer's sweet and salty popcorn and it usually a ritual for us to have them when we are watching films with the kids on Friday nights.
In this article by Cosmopolitan, they gave 10 alternatives to spicing up popcorns and some of their suggestions were very unusual if I may add.
Cinnamon Sugar Popcorn
Ingredients:
-2 tablespoons of unsalted butter
-2 teaspoons of sugar
-1/4 teaspoon of cinnamon
-
Edible gold glitter
Directions:
Melt the butter in the microwave, stir in the cinnamon sugar, and drizzle over your popcorn. Add edible glitter.
Cookies and Cream Popcorn
Ingredients:
-6 ounces of white chocolate chips
-A handful of mini semi-sweet chocolate chips
-
Edible silver glitter
Directions:
Melt the white chocolate chips in the microwave, and stir in the bag of popcorn. Sprinkle the semi-sweet chocolate chips over the mixture, and finish with a healthy dose of edible glitter.
Click on this link for
10 Prettiest Ways To Pimp Out Your Popcorn